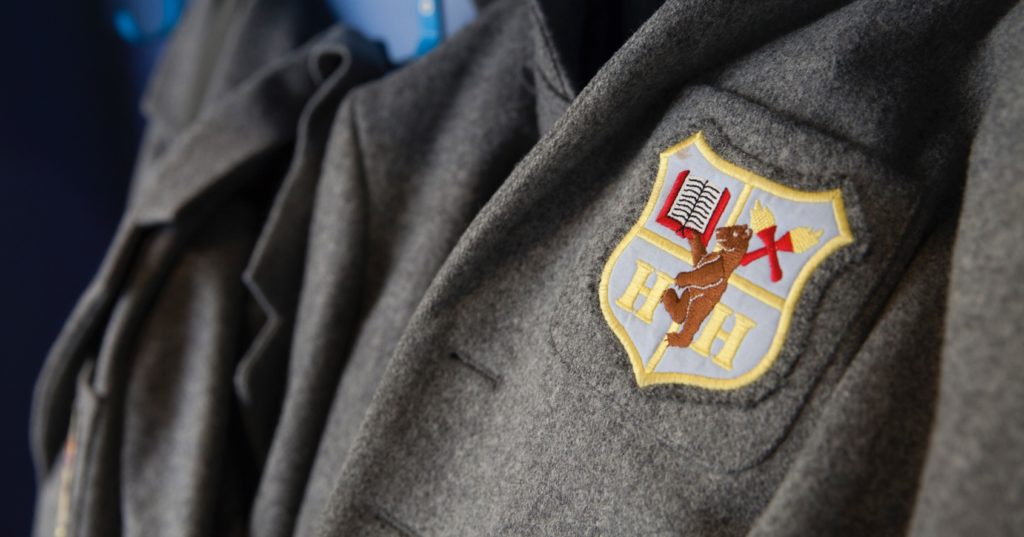 Our Governors
Ms Corinne Aldridge (Chair)
Corinne joined the Governing Board in 2016 and became Chair in January 2019. She lives close to the school and her daughter attended Hornsby House all the way through to Year 6. Corinne is a partner with Archon Solicitors where she has been working for thirteen years; one of her main areas of responsibility there is finance which includes management of overheads and staff. She was awarded Best Woman Solicitor in a Small Practice by the Association of Women in 2011. She enjoys the theatre, eating out and trying to keep fit.
Mrs Alison Siddiqui LLB (Deputy Chair)
Alison Siddiqui is the mother of three former Hornsby House pupils and has been a governor since 2006. Formerly a solicitor with Farrer & Co, she subsequently became Chair of the HHS PTA and is currently working as a children's counsellor.
Mrs Amanda Brown
Mandy Brown is the governor responsible for overseeing the school's finances. She is a mother of two former Hornsby House pupils, both of whom attended from Reception. She has lived in the area since 1984 and is also on the committee of Herne Hill Harriers. Mandy is a partner with Chartered Accountants Kingston Smith LLP and spends her spare time running, cycling and riding around South West London.
Mr Huw Davies QC
Huw Davies has been a governor of HHS since 2009 and became Chair of the Board in 2013 for three years. He has lived in the Clapham/Wandsworth area since 1985 and both of his children attended HHS from Reception until Year 6. He is a QC who practises in commercial litigation and spends much of his spare time cycling, skiing or coaching rugby. He has been a rugby coach at Battersea Ironsides since 2002.
Mr Michael Hornsby
Michael Hornsby, a governor for more than 10 years, is the elder son of HHS's founder, Professor Bevé Hornsby. He is married with two grown-up daughters and two grandchildren. After reading Modern Languages at university, he joined The Times in 1964 and from 1967 to 1989 lived abroad as a foreign correspondent, reporting from East and West Europe, Indochina, the Indian sub-continent, Brussels and apartheid South Africa. His last ten years on the newspaper were spent as home-based specialist writer on the environment.
Mrs Jenny Mackay
Jenny Mackay has been a governor at Hornsby House since January 2017. She is Headmistress of Hawkesdown House School in Notting Hill and was previously Deputy Head of Juniors at The Lady Eleanor Holles School in Hampton. She has over 20 years experience of working in education. Jenny is married and lives in Windsor. She spends her spare time running, reading and theatre-going.
Mr Neil Newman
Neil has been a governor of Hornsby House since March 2014. An executive search consultant (head hunter), he brings a commercial perspective to governors' discussions, having built and sold his previous business. Today he is a Partner with a global search firm, CTPartners. Married and resident in the area for over 20 years both of Neil's children, now at secondary school, attended Hornsby House. Neil's wife Angela contributed many years to the HHS PTA, including being Chair for several years. When not watching children's rugby or hockey, Neil can be found tending his vegetables at the local allotment.
Mrs Sue Pepper MA (Oxon) NPQH
Susan Pepper joined the board in 2014. She is Headmistress at The Study Preparatory School in Wimbledon and previously taught at Francis Holland School SW1, where she was Deputy Headmistress for eleven years and also at St Paul's Girls' School. Susan is married with a 22 year old son and much of her leisure time is spent with her horse, although she also enjoys Pilates and reading. She is the governor responsible for safeguarding.
Mr Andy Skinnard
Andy Skinnard is currently Senior Deputy Head at Alleyn's School and was appointed to the board in November 2015. Previously, Andy taught at Sevenoaks School where he was Head of the Upper School and also Head of Philosophy, The Royal Grammar School, Guidford and Charterhouse. Andy is married with three children. In his spare time, he is a keen jazz pianist and plays with a band and enjoys road cycling, cooking, skiing, hill walking and cricket, when time permits.
Mr David Smith
David is a partner in an international law firm, Jones Day, where he specialises in real estate law, particularly development projects. David's three children attended Hornsby House between 2004 and 2016, all of whom now attend Alleyn's. David enjoys watching rugby and playing tennis.
Email the Governors
clerktothegovernors@hornsbyhouse.org.uk